Recruitment message
Take on a challenge up a difficult thing more than your experience!!
Hello I'm Kato of President and Director.
I organized the company in 1998.
3 billion yen over the past 19 years.
It's been increasing the number of client activated at the forefront with our staff's greatest efforts and now it's time to entrust our clients for sure.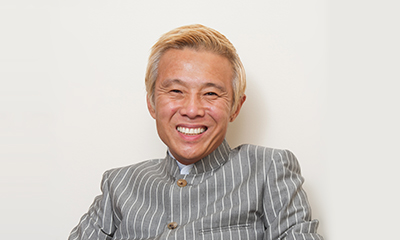 Our motto is enjoying life.
Our strong point is to deal with the direct contract with clients out of many software houses.
Therefore, you'll be able to have experience with blue-chip companies for financing, manufacture and infrastructure where representative of Japan or worldwide.
We consider for you to enjoy your work and your hobby to be rich at heart.
We will make a selection of your project to fit your workstyle to porvide your fulfilling life.
What we hope from you in the future!!!!
We had opened new branch in Los Angeles a few years ago. It's getting increase of opportunity to start working overseas nowadays, we are looking into several overseas project with Asian contries to develop original application for mobile. Some of our member are going and coming many countries with their communication skill. Opportunities are expanding.
We hope you to challenge huge potential!!